Ref:
Date:
Location:
Photographer:
Ref:
Date:
Location:
Photographer:
I am available to hire for event photography and
documentary commissions. Many of my images are
also available for use on rights managed licence.
Please enquire via the
Contact
section.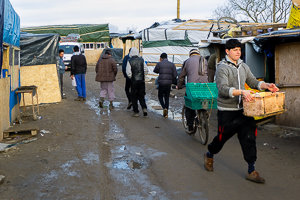 Photos taken in and around the Calais migrant camp, commonly known as The Jungle.
Most of the images were taken in the southern half of the camp which was demolished by the authorities about two weeks...
Click here to see photos
Street photography in Leeds, West Yorkshire. 2008 to 2017...
Loiner: Noun (plural loiners)
(UK, colloquial)
A citizen of Leeds, England
A collection of my photographs taken in the streets of Leeds over the past decade, as featured in the photobook 'Loiners'.
Click here for the gallery
...