Ref:
Date:
Location:
Photographer:
Ref:
Date:
Location:
Photographer:
Outdoor Event Photography - Charity / Corporate
I specialise in creating high quality photographs of outdoor challenge events including trekking, cycling, running and more, for charity and corporate groups.
I have a wealth of experience in the planning and running of challenge events. This understanding helps me to dovetail with your event logistics, capturing the action, emotion, highs and lows.
My mountaineering background also gives me the confidence to work in all types of terrain and weather conditions, so whatever your requirement; advertising, publicity / PR images, souvenir shots for your participents, or a documentary photo essay telling the story of your epic event, I will get the photos you need.
Please feel free to
contact me
for a quote, or to discuss coverage your event without obligation.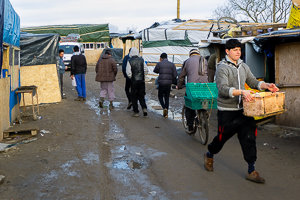 Photos taken in and around the Calais migrant camp, commonly known as The Jungle.
Most of the images were taken in the southern half of the camp which was demolished by the authorities about two weeks...
Click here to see photos
Street photography in Leeds, West Yorkshire. 2008 to 2017...
Loiner: Noun (plural loiners)
(UK, colloquial)
A citizen of Leeds, England
A collection of my photographs taken in the streets of Leeds over the past decade, as featured in the photobook 'Loiners'.
Click here for the gallery
...